Contact Information
Website
http://www.avrupaminerals.com/
Avrupa Minerals Ltd. (TSXV:AVU) is a growth-oriented exploration company using a prospect generator exploration model and has made two significant discoveries in the past four years – Gold in Kosovo, and Copper, Lead, Zinc in Portugal. Avrupa also has two projects with 43-101 compliant resource estimates.
Avrupa owns nine exploration licenses - six in Portugal, two in Kosovo, and one in Germany. Avrupa operates four joint ventures with partners funding exploration costs including OZ Minerals, Colt Resources, Blackheath Resources and Byrnecut International. Drilling programs will be completed at two projects in 2017.
Avrupa is focused on discovering large precious and base metals deposits in historic and mining friendly areas in Europe. Avrupa is a lead by an experienced team of geologists and financiers, all of which are shareholders.
Find more information at www.avrupaminerals.com
Corporate Presentation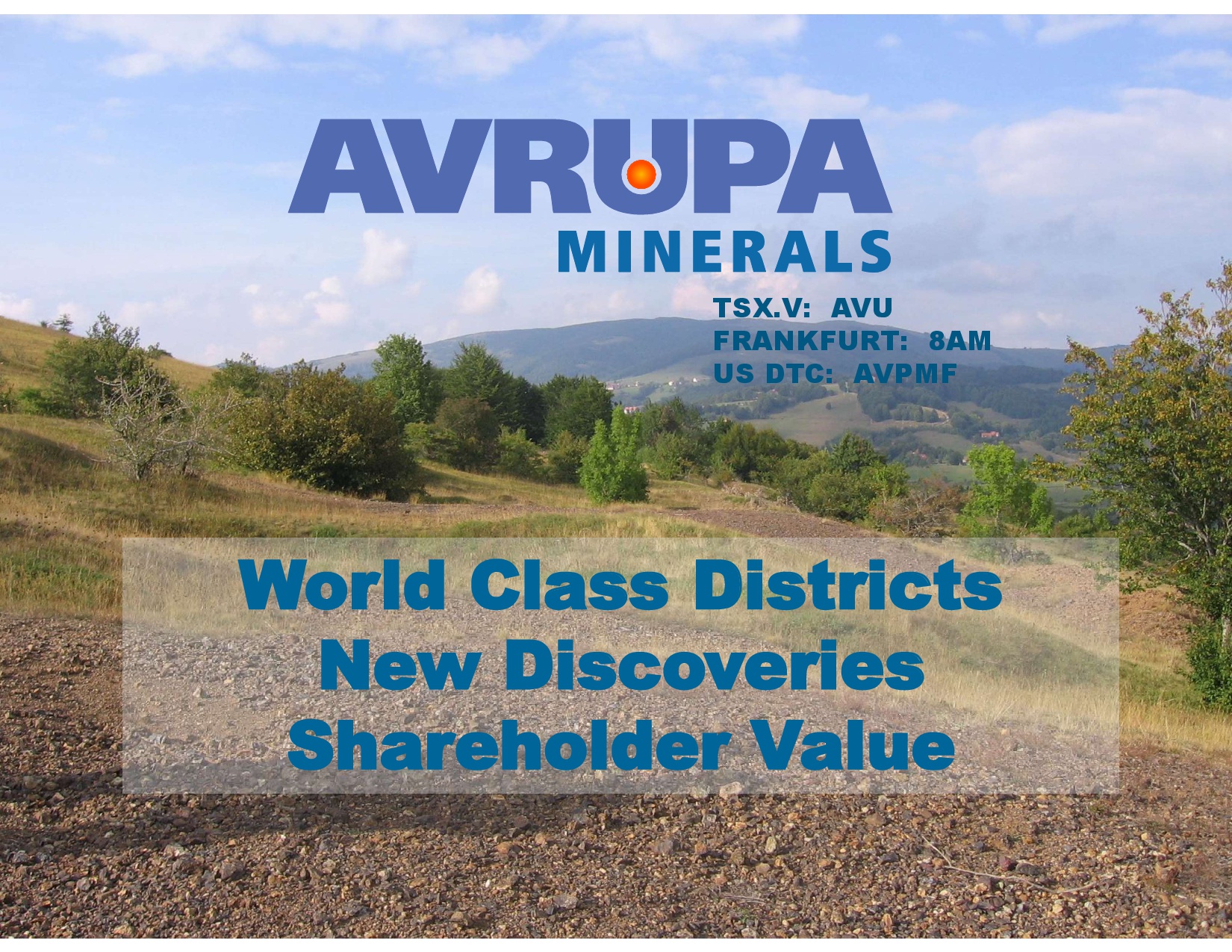 Full disclosure: Avrupa Minerals Ltd. is a paying sponsor of Oreninc and Oreninc.com