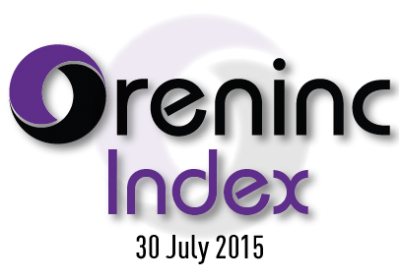 Oreninc Index Stays Low
The Oreninc Index stayed low for the week ending July 3, 2015. Total dollars announced fell to $29.3m, an 18-week low. One brokered financing was announced for $0.75m, a two-week low; no bought deals were announced for the sixth straight week.
The largest deal of the week was Barrick Gold's (NYSE:ABX) sale of a 50% stake in their Zaldivar copper mine in Northern Chile to Antofagasta PLC (LON:ANTO) for just over $1bn in cash. Gold remained flat after last week's steep fall, and iron ore had a surprisingly decent week.
As the summer lull continues, one of the bigger issues, specific to this year's downturn, is the dramatic decrease in the number of announced and completed bought deals; with this being the sixth straight week of no bought deals announced. While a decline in broker activity during the summer is not unusual, the decline in bought deals completed this year is. It will be interesting to see if this is a summer-only shift that picks back up in the fall.