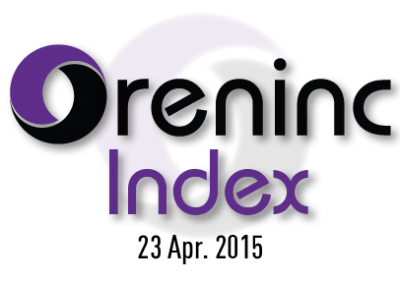 Oreninc Index Falls to Four Week Low
The Oreninc Index fell to a four-week low for the week ending April 23, 2015. Total dollars increased to $39.5m on 27 financings, both two-week highs. Two brokered financings were announced for $4.3m, a four-week low. No bought deals were announced for the first time in four weeks.
A number of smaller and mid-sized deals were announced for the week, the largest being the finalization of Coeur d'Alene Mines Corp's (NYSE:CDE) purchase of Paramount Gold and Silver Corp. (TSX:PZG) for $146m. Commodities for the week were mixed, with gold dropping marginally and iron ore having a strong week.
It's difficult to remain optimistic when the Index's levels fall as they did, however considering the increase in money raised and the number of deals, we anticipate some marginal increase in activity as companies gear up for summer exploration.