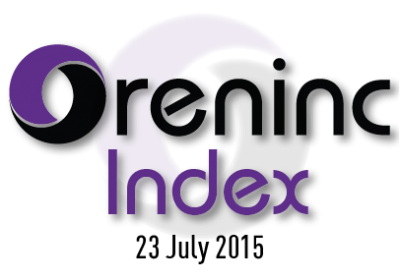 Oreninc Index Remains in Funk
The Oreninc Index remained in a funk for the week ending July 23, 2015. Total dollars announced jumped to $45.4m, a two-week high. Three brokered financings were announced for $4.6m, a three-week high; no bought deals were announced for the fifth straight week.
Deal-making was mostly quiet; Royal Gold (NASDAQ:RGLD) announced its agreement with New Gold Inc. (NASDAQ:NGD) to acquire a percentage of the gold and silver production from New Gold's Rainy River project for $175m. Gold fell even further into its five-year low during the week, before recovering slightly. Iron ore also had a down week.
The summer funk appears to be in full swing and this season seems particularly bleak considering the fall in commodity prices and chinese equities. While this may be a particularly bad year, it is important to remember that this summer lull is an unsurprising trend in the annual financing cycle.