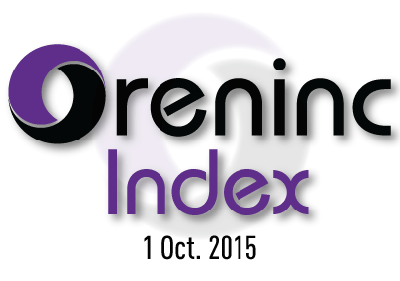 Oreninc Index Jumps to Two-Week High
The Oreninc Index jumped to a two-week high for the week ending October 1, 2015. Total dollars announced increased to $50.8m, a two-week high. One brokered deal was announced for $10m, a two-week high; no bought deal financings were announced for the second straight week.
Deal making picked up for the week, with OceanaGold (TSX:OGC) agreeing to purchase Romarco Minerals Inc (TSX:R) for CAD$856m worth of stock the biggest news of the week. Industrial commodities continued their pounding with copper and zinc both hitting six and five-year lows respectively at points during the week.
It appears the slump that hit the natural resource financing market during the summer has continued into the fall. On the brightside, significant deals happening in the industry is a positive, and shows that companies are actively trying to create shareholder value in the space as a whole.