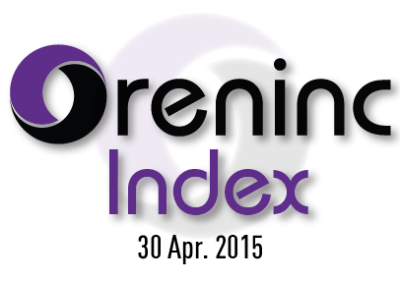 Oreninc Index Leaps to Three-Week High
The Oreninc Index leapt to a three-week high for the week ending April 30, 2015. Total dollars announced increased to $74.9m, a three-week high. Twelve brokered financings were announced for $56.5m, a three-week high; four bought-deal financings were announced for $35m, a three-week high.
Deal-making slowed for the week, the only real deal of note being Newmont Mining Corporation's (NYSE:NEM) sale of their Waihi gold mining operation in New Zealand to OceanaGold Corporation (TSX:OGC) for USD $106m. Commodities for the week were mixed, with iron ore having yet another strong week and gold fluctuating wildly but ending the week well below the all-important $1,200 level.
It's nice to see the Index have a good performance after a couple of disappointing weeks, especially with summer approaching quickly and with it the end of the financing season.