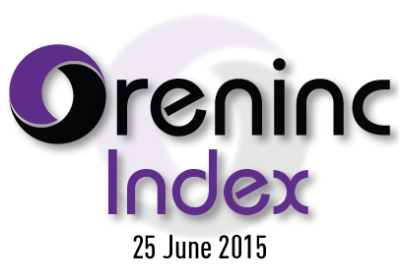 Oreninc Index Falls to Nine-Week Low
The Oreninc Index fell to a nine-week low for the week ending June 25, 2015. Total dollars dropped $85.4m, a two-week low. One brokered financing was announced for $1m, a 24-week low; no bought deals were announced for the third time in five weeks.
The largest deal for the week was Glencore Xstrata's (LON:GLEN) sale of their Cosmos Nickel Complex to Western Areas Ltd (ASX:WSA) for $23.3m. Gold came back down for the week, declining well below $1,200 an ounce. Iron ore recovered and increased marginally.
It appears that the yearly slowdown that the official start of summer brings may finally be upon us.