Top 10 Financings: August 2019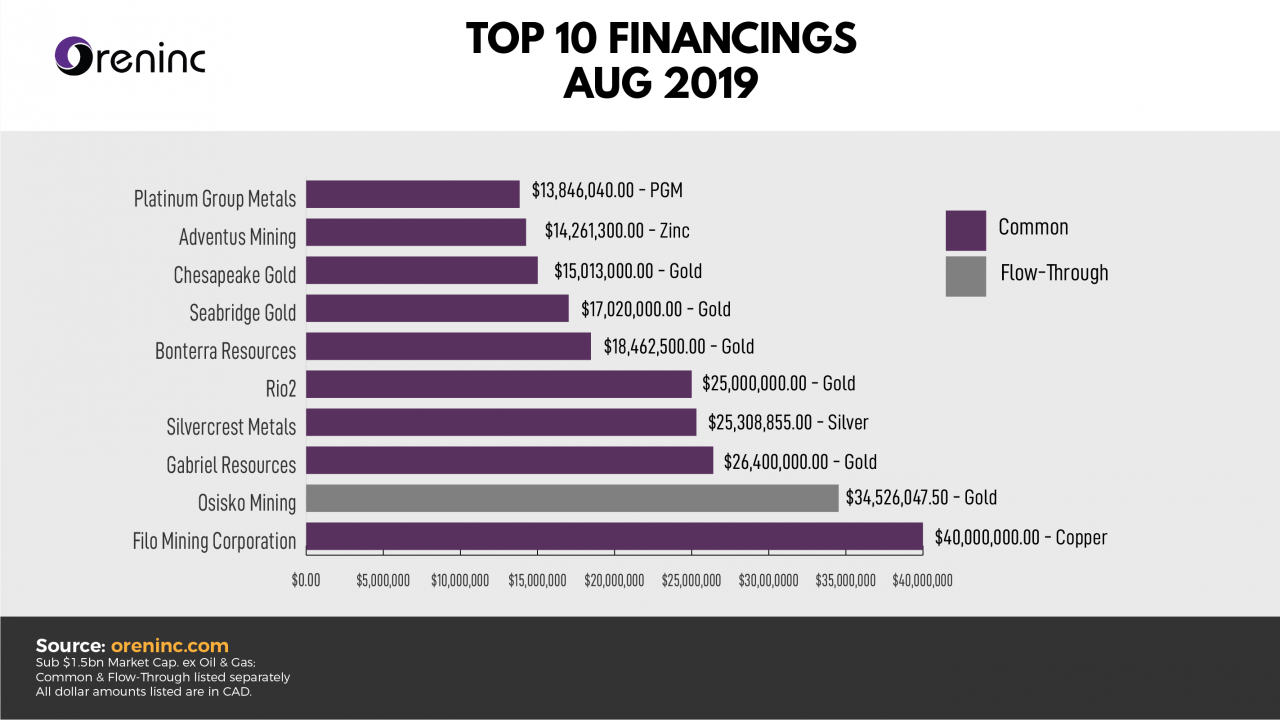 Gold accounted for six of the largest financing's closed in Canadian capital markets in August, with precious metals accounting for another two spots and copper and zinc filling out the remainder.
The top ten financings aggregated $229.8 million, representing 59.4% of the $386.8 million in deals closed.
Osisko Mining lead the gold rankings with a $34.5 million financing while the top ten yellow metal financings aggregated $153.5 million, 38.7 of the total closed and including seven financings of more than $10 million.
Filo Mining closed the largest base metals financing at $40.0 million with the top ten aggregating $64.4 million, 16.6% of the total and including two financings of more than $10 million and seven of less than $2 million.
While August posted some more substantial financings compared to recent months, the number of keeping-the-lights-on deals remains high. Of the 98 financings closed, 46.9% were for less than $1 million and just 11.2% were for more than $10 million.
Top 10 Financings for August 2019
Filo Mining Corp
Osisko Mining
Gabriel Resources
Silvercrest Metals
Rio2
Bonterra Resources
Seabridge Gold
Cheaspeake Gold
Adventus Mining
Platinum Group Metals