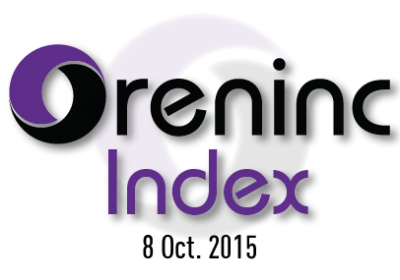 Oreninc Index Falls and Continues Lull
The Oreninc Index fell and continued its lull for the week ending October 9, 2015. Total dollars announced fell to $45.7m, a two-week low. No brokered financings were announced for the second time in three weeks; no bought deal financings were announced for the third straight week.
The largest deal of the week was Teck Resources' (NYSE:TCK) streaming deal with Franco-Nevada (NYSE:FNV) in which Franco-Nevada will pay Teck US$610m for its silver stream from the Antamina copper mine in Peru. The gold price was way up for the week on the back of weak US economic news. Iron ore was also up for the week.
While we are seeing a broad slowdown in private placement opening amounts, the real issue, in terms of performance, is lack of broker involvement. Until brokerage houses feel comfortable getting back into the market in a big way, it is hard to see a path to improvement in this financing market.