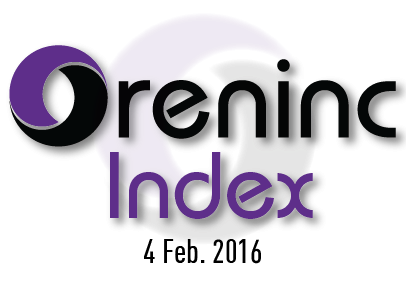 Oreninc Index Continues Poor Performance
The Oreninc Index continued its poor performance and hit a 23-week low for the week ending February 4, 2016. Total dollars announced jumped to $27.2m, a two-week high. No brokered or bought deals were announced, making three- and two-week lows, respectively.
The biggest news of the week was reports that Anglo American plc (LON:AAL) is planning a complete exit from Brazil. Gold continued its torrid pace, hitting a three-week high, while crude oil continued its downward trend.
As the index and most commodities continue to stumble, things seem to be getting worse before they might get better.