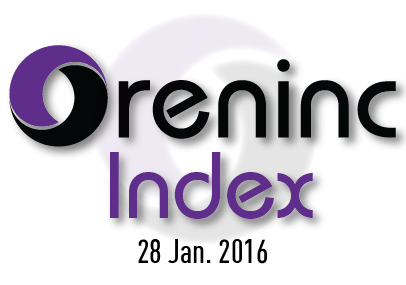 The Oreninc Index stayed low for the week ending January 28, 2016. Total dollars dropped to $21.2m, a two-week low. One brokered and bought deal financing was announced for $8.4m, three and two-week lows respectively.
Aston Bay Holdings Ltd. (TSX-V:BAY) led the way with deal making news, signing an LOI with BHP Billiton Ltd. (NYSE:BHP). Gold had an excellent week, hitting a 12-week high.
Not much movement is not much of a surprise at this point in this market. Entering what is generally considered one of the stronger times in the year for fundraising, the trend of continuously poor numbers make one think that maybe we may truly have hit a "market bottom".